Dec 20 2013


labsrus
Merry Christmas to Everyone
Tripawds is a user-supported community. Thank you for your support!
I would like to wish everyone a Very Merry Christmas and a Happy and Healthy New Year!  Our family has appreciated all of your support this year as our beloved Hunter went through his journey.  I still follow the posts and truly enjoy everything posted on Facebook these days.  It's wonderful knowing that the support from this group is here for anyone seeking help and a shoulder to lean on.
Our new pup, Harley, is doing well these days.  We brought him home on January 26th and his 1st Birthday was on December 5th.  He got so big, so fast!
He did his first pheasant hunt with us on November 29th. He and Hailey are getting along very well and it has done her a world of good to have someone to hunt, play, and sleep with.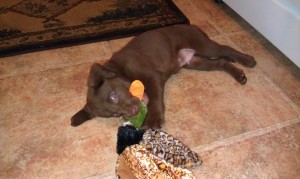 Harley at 8 weeks old!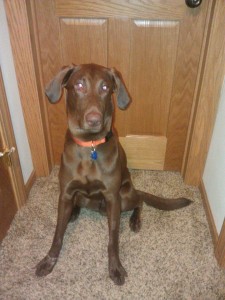 Harley on his 1st Birthday!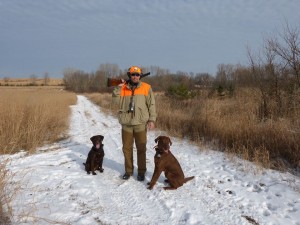 Harley's 1st pheasant hunt with us…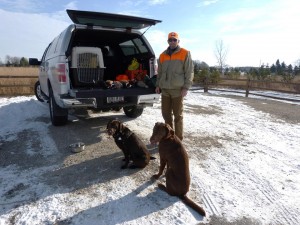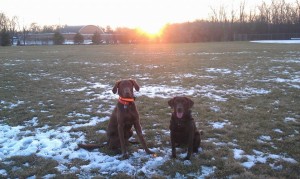 Harley and Hailey having a play day.
Our home just isn't the same this Holiday without Hunter but I'm sure the pain will fade and his wonderful memories will live on in our hearts forever.
Love, Super Dog Angel Hunter's Mom, Julie