Jul 24 2013


labsrus
Super Dog is running free
Tripawds is a user-supported community. Thank you for your support!
It with an extremely heavy heart and through tears that I am writing this post.  Super Dog, Hunter, our 1st dog together, is running free at the Rainbow Bridge.
Hunter wasn't well since this past Monday.  He was weak and was vomiting occasionally.  Hubby was home with him for most of the day, not just to be home with Hunter, but to have a day off from the weekly routine.  We believed we had a few more weeks with him yet.  Hunter seemed fairly well when I left for work.  I even took some new photos of him on our driveway in the morning.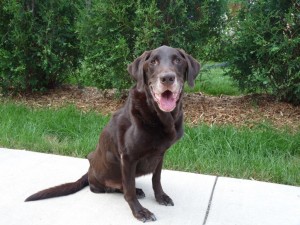 But at 4:00 pm this afternoon hubby called me at work and said that Hunter wasn't doing well at all.  He wasn't moving and his eyes were almost shut.  He was very weak and working harder to breathe.  I called our holistic vet's office and told them that we needed to come in.  It was a beautiful day to cross over the Rainbow Bridge, I knew that, but the sadness took over and I could only focus on the looming loss of our wonderful dog.  I knew we had done everything possible for him, but we wanted more time.
Hunter had to be carried out to the car and into the vet's office.  All of the staff stayed late for us and comforted us and made our time there as best they could.  The compassion was heart felt.  Everyone who knew Hunter loved him.  He was the perfect example of why the Lord made labs.  We had never experienced that moment before, our families had shielded us from that growing up.  But we wouldn't think of not being by his side when he earned his wings.  Hubby cradled him in his arms and I held his paw and we said goodbye and cried.
We took Hailey with us as this was her best friend.  We could only hope she understood that he was gone and didn't look for him when we got home.  That would break our hearts again.  Our puppy really had no clue, but he only knew Hunter for about 6 months.
Later we went to McDonald's and got 2 cheeseburger happy meals to go in Hunter's honor.  That was what he would have wanted for his Birthday, and he missed his 10th Birthday by only 3 days.  But it's not the amount of years that we had with him, it's the amount of wonderful memories ~ the adventures, the fun moments, the pheasant hunts, the laughs, the labby kisses, and all of the stollen socks.  That's what we need to hang on to now.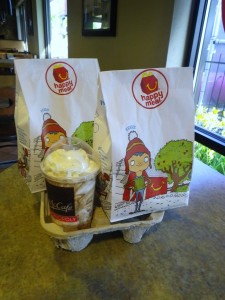 This blog has been very therapeutic for me.  I can't tell you how wonderful the support has been.  How it has pulled us through the ups and downs of this exhausting journey.  I started a blog for our new pup and will continue to write and share our experiences.
Hunter was born on July 27th, 2003 ~
Hunter earned his wings on July 24th, 2013 ~
Our best dog ever.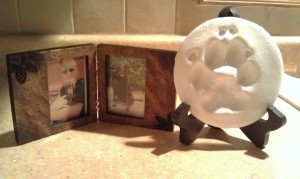 (I made this paw print impression and photo frame exactly 4 weeks ago.  I'm so glad I did)
We love our labs Hailey and Harley,
but no other dog will ever be Super Dog.
Thank you to everyone.
Love, Hunter's family.