Oct 30 2012


labsrus
5 Month Ampuversary and doing well!
Tripawds is a user-supported community. Thank you for your support!
Hi everyone,
It is Hunter's 5 month ampuversary today!  He is doing well and enjoying the labby life.
I can't believe it's been 5 months already!  We are in such a good routine now with his diet and supplements.  There are days that I am reminded that he's a tripawd, but most days he's just our good ole dog.  Hunter has been such a model canine.  Loving, good at the vet and on outings, and accepting of all of the things that he's had to go through lately.  His next check up is in early December.
Here are  a couple of pictures of him at the park recently… we ran into a nice lady with her 2 year old female yellow labs and he was thrilled!…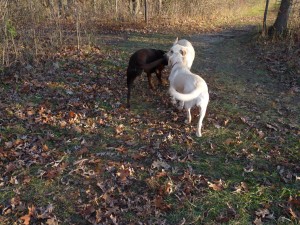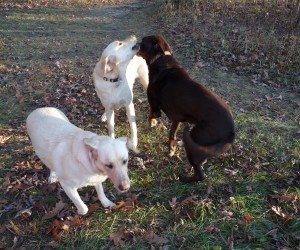 Yes, he wanted to hump them!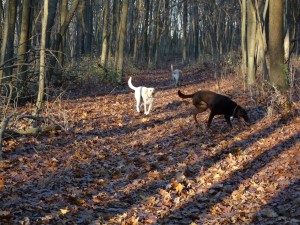 We as people can learn so much from our dogs.  They are so strong and happy.  They live for the moment… not for tomorrow or next year.  They don't fret over things they can't control.  Give them a bone and they're in heaven.
Hunter & Hailey went to the pumpkin farm with me on Sunday: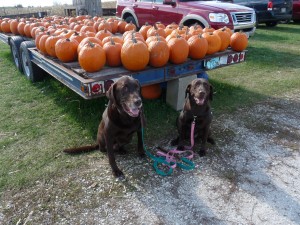 Living in the Moment!
Happy Halloween everyone!
Wishing all tripawds and pawrents out there many sunny and happy days ahead!
Hunter, Hailey the monkey butt, & family