Jul 01 2012


labsrus
Congratulations are in order today!
Tripawds is a user-supported community. Thank you for your support!
TODAY IS HUNTER'S ONE MONTH AMPUVERSARY!
And he is doing so well.
Hunter had his 2nd Aqua Paws session last Thursday night and his therapist said his balance is really improving.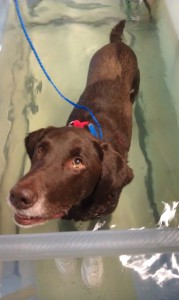 Hailey gave it a try…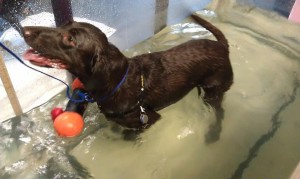 Hunter has been enjoying summer and all that it is…. laying in the sun, drinking from the sprinkler, short walks through the neighborhood, visiting with friends, and even watching fireworks with us.  Tomorrow he'll be attending our annual family BBQ and parade day, and  I'm sure he'll get his choice of either a burger or a hot dog!  (The parade goes right by our house)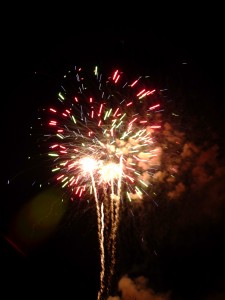 We have a happy and healthy dog today, and we are hoping and praying for many more days, months and years to come with our special "Super Dog".   Please help us celebrate this milestone and give your pooches an extra kiss or scratch from Hunter.