Jun 26 2012


labsrus
Update ~ 6/25/2012
Tripawds is a user-supported community. Thank you for your support!
Hunter enjoyed his first "Aqua Paws" session this past Saturday.  He exercised on the underwater treadmill for 6 minutes and did great.  We're told he'll be doubling that time at his next session.  This will make him stronger and help with his balance.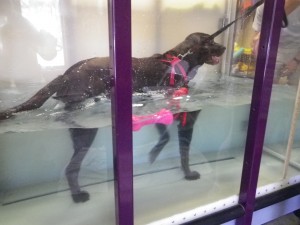 Since we call him "Super Dog", I thought he deserved his own costume complete with cape.  He wears it proudly!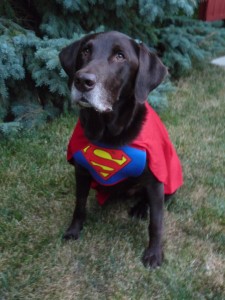 Hunter went to work with "Dad" and Hailey today.
He loved the different surroundings and even got to stretch his legs a bit in the field behind the building at lunch.
We've got one happy and tired dog tonight.